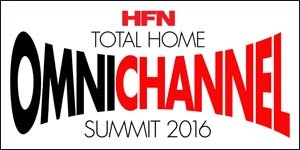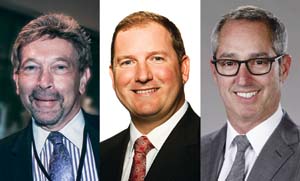 NEW YORK—No matter the home category—whether housewares and tabletop, or textiles, rugs and furniture—drop shipping is fast becoming a business imperative to accelerate speed to consumer.
But how should the risks be shared between retailer and supplier? Who should pay? How should returns be handled? And importantly, what data and shopper insights can suppliers glean to help them better understand and serve their retail customers, and ultimately their shoppers?
These are just a few of the questions panelists will address during the session titled, "Supply Chain Integration and the Growing World of Drop Shipping," during HFN's Total Home Omnichannel Summit Nov. 1-3 in Houston.
Panelists will include Jeffrey Kruskall, vice president of new business development for Meyer Corp.; Brad Bonham, CEO and co-owner of Walker Edison Furniture Company; and Lonnie Scheps, vice president of market diversification for PureCare.
While the duel between suppliers and retailers about some of the tactical and logistical aspects of drop shipping is ongoing, few will argue that drop shipping is a new market reality—and a market disrupter.
"Seamless supply chain integration where retailers and suppliers can communicate information about inventory levels and other data without impediment is the omnichannel Holy Grail," said Maureen Azzato, chief brand officer of HFN. "Drop shipping is reducing costs, yielding actionable market intelligence, expanding access to products and providing customers with delivery speed and convenience. We are thrilled to have these leading executives share their vision of the future and how retailer and supplier collaboration will accelerate everyone's success in the supply chain and delight the customer."
Charter sponsors of HFN's Total Home Omnichannel Summit include Furniture of America, Meyer Corp., Blueport Commerce, Amber Engine, MicroD and Walker Edison Furniture.
Click here to register for HFN's Total Home Omnichannel Summit, or for more information, contact Heather Thompson, senior conferences and events manager at 336-605-1061 or hthompson@pbmbrands.com.
For sponsorship information contact Scott Franz at 937-931-4461 or sfranz@HFNdigital.com; or Kara Dunlay at 336-605-1022 or kdunlay@furnituretoday.com.