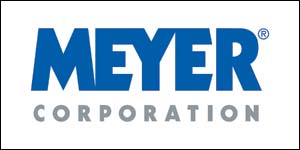 Cymax, Hayneedle and Wayfair execs join summit Retail Advisory Board
NEW YORK—Cookware manufacturer and distributor Meyer Corporation, innovative RTA company Walker Edison Furniture, and e-commerce solutions provider MicroD Incorporated are the latest companies supporting HFN's inaugural Total Home Omnichannel Summit with sponsorship.
Matching the supplier community's support of the event are several leading online pure play home retailers who have joined the summit's Retailer Advisory Board, including executives from Cymax, Hayneedle and Wayfair.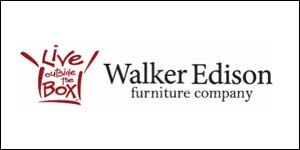 "We are thrilled with Meyer's, Walker Edison's and MicroD's support of this important industry event that is being strongly endorsed by so many companies across home industry categories," said Scott Franz, publisher of HFN.
Gold sponsor, Meyer, and silver sponsors Walker Edison and MicroD, join a growing roster of charter sponsors of HFN's Total Home Omnichannel Summit, including exclusive platinum sponsor Furniture of America, and silver sponsors in the technology space—Blueport Commerce and Amber Engine.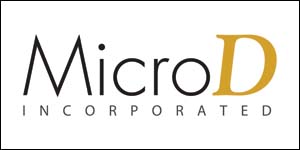 "We are so fortunate at this event to have Meyer's housewares industry expertise, and its leadership in drop shipping and integrated data analytics that supports its retail customers' omnichannel strategies," said Maureen Azzato, chief brand officer of HFN. "Add to that Walker Edison's e-commerce and drop shipping expertise in the furniture segment and MicroD's online technology solutions and we have the recipe for tremendous learning during our conference."
The Growing Retailer Advisory Board
On the retail front, three executives from pure-play e-commerce retailers—Cymax, Hayneedle and Wayfair—have joined the HFN's Retailer Advisory Board, helping HFN develop the most relevant and actionable content for the event scheduled for Nov. 1-3 at The Whitehall in Houston. Joining the board are Arash Fasihi, founder and CEO of online furniture retailer Cymax; Jeremy Podliska, vice president of marketing, Hayneedle; and Ryan Fitzpatrick, senior director of category management, Wayfair.
These executives join the following Retailer Advisory Board members: Cathy David, executive vice president of merchandising, Pier 1 Imports; Kecia Hielscher, vice president/EMM Home, Nordstrom Rack/Haute Look; Samuel Archibald, Omni DMM, Macy's Inc.; Huck "Chris" Nicola, senior vice president home and household, HSN; Richard Coleman, vice president/DMM home, Boscov's Department Stores; Andrew Koenig, owner and CEO, City Furniture; Chad Scheinerman, CEO, Today's Patio; Helaine Suval, Suval Consultants and Janee Ries, retail consultant.
"We are so grateful for these retailers' leadership and commitment to share information, insights and best practices around omnichannel to improve the home industry's success, and foster alliances and partnerships to accelerate high achievement," Azzato said. "When we get all of these retailers, supplier and technology constituents in the same room in Houston, anything will be possible. I can't wait."
Click here to register for HFN's Total Home Omnichannel Summit, or for more information contact Heather Thompson, senior conferences and events manager at 336-605-1061 or hthompson@pbmbrands.com.
For sponsorship information contact Scott Franz at 937-931-4461 or sfranz@HFNdigital.com; or Kara Dunlay at 336-605-1022 or kdunlay@furnituretoday.com.